We are introducing a prime pack for Personal Assistant, JE Electrical, JE Mechanical, and Special Educator 2021 Online Test Series. We are going to cover all the required things related to the DSSSB exam in this test series. This is a great opportunity for the candidates preparing for this. The test series will develop confidence in candidates to compete among all the aspirants across the country.
Why Practice is important?
Practice makes you more confident and familiarizes you with the latest trend and with real exam environment. It helps you in reducing the number of mistakes you do and helps in maintaining the time management, speed, and accuracy. Regular practice helps in better understanding of the concepts and reduces the chance of making errors.
Some features of DSSSB Prime:
There will be a total of 192 Mock tests.
48 Weekly Current Affairs Practice Sets: (January-December) 2021
Detailed solutions for all the tests.
Get Complete Analysis with All India Rank, Percentile, Time Spent, Topper's Comparison & Section-wise detail report.
Compete with PAN-INDIA aspirants in the exam-like environment.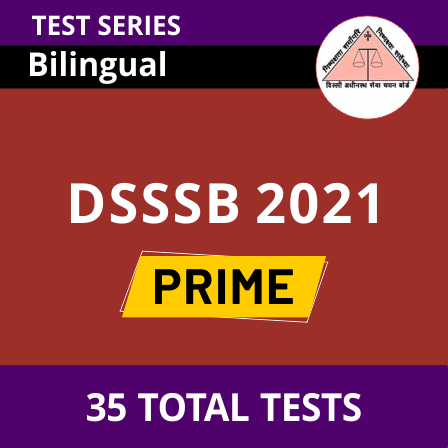 You may also like to read :